The Boiler Upgrade Scheme
The Boiler Upgrade Scheme is a new government grant incentive to encourage homeowners and business owners to replace their old fossil fuel boiler with a low carbon option, such as a heat pump.
The Boiler Upgrade Scheme (BUS) has been ongoing since April 2022 and has already issued
17,000 vouchers
.
After the 23rd of October 2023, any new BUS application will receive the increased amount of £7,500 for Air Source and Ground Source Heat Pump installations (£5,000 for Biomass Boilers).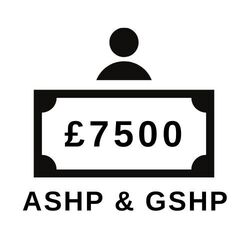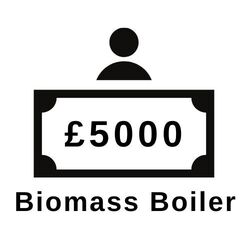 So Who is Eligible?
Unfortunately, the Boiler Upgrade Scheme is not applicable for everyone, so lets see who can benefit.
The scheme will only cover properties in England and Wales with an alternative scheme offered in Scotland.
The grant is available for all domestic and commercial (non-domestic) buildings.
Grants will only be offered to properties that are replacing their old fossil fuel boilers with low carbon heating system, like an ASHP or GSHP.
Much like previous energy schemes, the property is required to have basic energy efficiency measures, E.g. minimum of 270mm loft insulation, and if you have cavity walls, they need to be filled.
New builds and social housing will not be eligible for support under this scheme, with the exception of domestic custom builds.
In order to be eligible for the BUS, the new low carbon heating system will have to supply all of the heating and hot water, therefore hybrid and partial heating system will not be eligible.
How does it Work?
The good news is, if you are eligible for the grant, then we take care of everything for you. As an MCS accredited installer, EnergyZone will apply and administer the grant on your behalf. So you can sit back, relax and benefit from cheaper and cleaner energy bills.
Call us on
01299 270011
to get a
free quote
, including a heat loss calculation specific to your property and price comparison with current gas and electric prices to see
how much you could save by installing a heat pump
.